When it comes to choosing the best brands of ukuleles, selecting the right brand can make all the difference. With so many brands on the market, it can be overwhelming to determine which one will offer the best.
That's why we've put a guide to the best brands of ukuleles. Whether you're a beginner or an experienced player, finding the best ukulele brands can enhance your playing experience and help you achieve your musical goals.
In this article, we will explore some of the top brands of ukuleles on the market.
Criteria for Choosing the Best Brands Of Ukulele
A good ukulele is a personal thing. You may want to choose the best one for your size, your style, and even your budget. The choice is yours, but here are some criteria to help you narrow down your choices.
Top ukulele brands are typically made by reputable manufacturers that have been in business for a long time. You should also be wary of companies that only produce cheap ukuleles because they won't have the same level of quality control as a company that builds high-end instruments.
Best Brands Of Ukulele For Beginners
Are you new to the ukulele and looking for the best brands of ukulele to get started with? As a beginner, it can be tough to know where to begin when selecting an instrument. With so many brands and models available on the market, it's important to choose a ukulele that is easy to play, affordable, and delivers a quality sound. 
However, I've listed here some top brands of ukuleles for beginners.
Lanikai offers a wide range of ukuleles in different sizes, shapes, and materials, including mahogany, koa, and spruce. Their entry-level ukuleles are affordable and offer great sound quality, making them, the best brands of ukuleles for beginners.
Fender is known for their guitar and other musical equipment. But they do make ukuleles. Their ukuleles are affordable entry-level models that are well-made and offer great sound, with a variety of sizes, materials, colors, and finishes to choose from. Fender is a great choice for beginners looking for quality and variety in their ukuleles.
Cordoba offers high-quality ukuleles suitable for beginners, with solid tops and high-quality components for great sound and ease of play. Their ukuleles come in a variety of sizes and shapes, including eco-friendly options, and are affordably priced. With a Cordoba ukulele, beginners can feel confident they have a quality instrument to help them develop their skills.
Kala is a well-regarded best brands of ukulele that specialize in producing high-quality, affordable instruments for beginners. They offer a wide range of ukuleles in various sizes and materials, including their popular Makala line. Kala's entry-level ukuleles are known for their excellent sound quality, durability, and affordability, making them a popular choice for beginners.
Ultimately, the best brand of ukulele for beginners will depend on your personal preferences and budget. It's always a good idea to try out a few different brands and models to find the one that feels and sounds best to you.
Best Ukulele Brands For Intermedia 
There are many great ukulele brands that cater to intermediate players who are looking to upgrade their instruments. Here are some of the best ukulele brands.
Martin is a highly respected brand in the music industry and offers a range of ukuleles that are well-suited for intermediate players. Martin's ukuleles are known for their exceptional craftsmanship and attention to detail, resulting in instruments that offer excellent sound quality and playability.
They come in various sizes and shapes, including cutaway options, providing a range of choices for intermediate players. With a Martin ukulele, intermediate players can expect a reliable and high-quality instrument to help them continue developing their musical skills.
Pono ukuleles are renowned for their superior craftsmanship, exceptional playability, and beautiful sound. The brand is dedicated to using only the finest materials in their construction, including premium woods such as solid mahogany and koa. Pono ukuleles also feature excellent intonation and tuning stability, thanks to their precision hardware and meticulous setup.
While Pono offers ukuleles for intermedia players, their mid-range models are particularly popular among intermediate players who are seeking a high-quality instrument without breaking the bank. If you're an intermediate player looking to step up your ukulele game, a Pono ukulele is definitely worth considering.
Kamaka is a legendary ukulele brand with a rich history dating back to the 1920s. Their instruments are highly sought-after by musicians of all levels, including intermediate players. Known for their exceptional craftsmanship and attention to detail, Kamaka ukuleles produce a beautiful and balanced tone that is unmatched by many other brands.
If you're an intermediate ukulele player looking for a top-quality instrument to take your playing to the next level, Kamaka is definitely a brand to consider.
Kanile'a is known for producing high-quality ukuleles, they are generally not considered an affordable brand. In fact, they are known for their premium materials and handcrafted construction, which can make them quite expensive.
They do use traditional tonewoods and are known for their warm tone, but the statement about their hand-woven silk and cotton coverings is not accurate. Additionally, while Kanile'a is a Hawaiian company, it is worth noting that ukuleles are not unique to Hawaii and are produced in many parts of the world.
Remember, the best ukulele for you depends on your personal preferences, playing style, and budget. It's always a good idea to try out different ukuleles before making a purchase to find the one that feels and sounds the best to you.
Best Brands Of Ukulele For Professional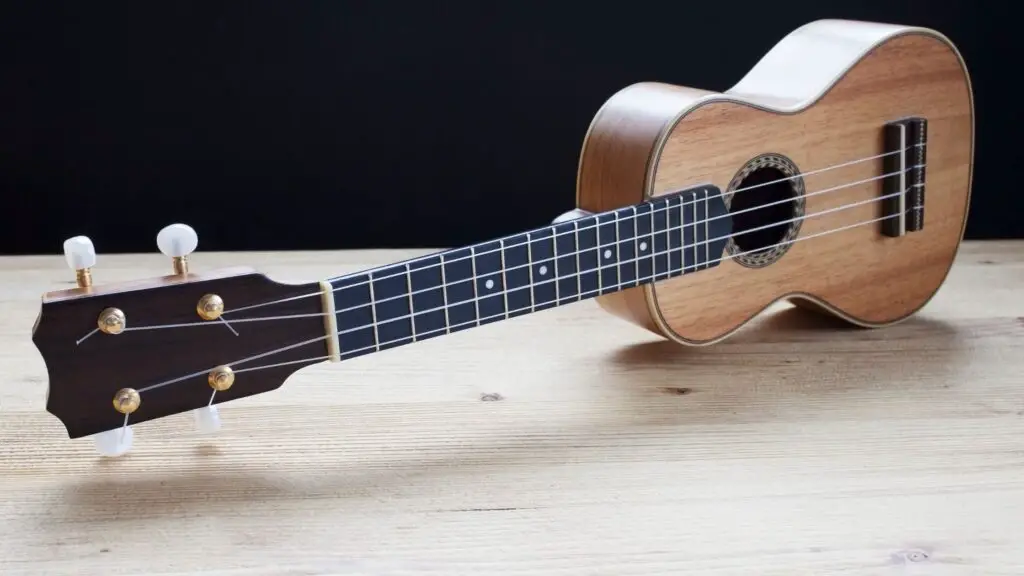 Players The best ukuleles for professional players are built to last and crafted from only the finest materials. These ukes will also feature more advanced features and more intricate designs than any beginner-level uke. Here's what you need to know when choosing a ukulele for a pro.
It appears to be a high-quality instrument with a mahogany body and neck, rosewood fretboard, Fishman pickups, and an alder bridge. The natural wood finish is aesthetically pleasing, and the brand is known for producing solid and well-made ukuleles. Overall, it sounds like a great choice for someone looking for a quality ukulele.
The Mele Ukelele is one of the first companies to mass-produce aluminum alloy ukuleles, and their designs have stayed true to their roots. Some of their designs are unique and distinctive. If you're looking for an affordable ukulele, Mele is a good option.
Romero makes some of the best budget ukuleles available on the market. Their designs are innovative, and they offer some pretty cool options. They offer a variety of finishes, colors, and even some custom orders.
This company is known for its high-quality instruments made from exotic woods. It's also a good value because of the price point. It's also worth noting that Romero Creations uses a solid spruce top on some of its models.
Collings is another company to look into if you're interested in a ukulele with great sound and feel. They have some excellent wood choices for the top, which are selected by hand to ensure consistency and quality.
Some of their wood types include mahogany, santol, koa, mango, and others. They are also available in an assortment of finishes, including ebony, sunburst, satin, and more. There are even some color options as well. The Collings ukulele also comes in a few different sizes, including soprano, concert, tenor, and baritone.
If you're looking for something a little bit unique, Pukana is worth checking out. They offer a lot of different wood options for your instrument, including rosewood, ash, cherry, maple, and more. Their ukes are made in Hawaii and they have a wide variety of colors to choose from.
There are so many other companies to check out as well, but these are our 5 favorites. There are different companies that are worth considering based on budget, desired playability, and overall look and feel.
Conclusion
Selecting the best brands of ukuleles can make a significant difference in the playing experience of a beginner, intermediate, or professional player. The choice depends on personal preferences, playing style, and budget. Criteria for choosing the best brands of ukulele include a company's reputation and quality control.
Lanikai, Fender, Cordoba, and Kala are recommended for beginners, while Martin, Pono, Kamaka, and Kanile'a are among the best for intermediate players. For professional players, KoAloha and Mele are highly recommended. Ultimately, it is essential to try out different brands and models to find the ukulele that feels and sounds the best for each player.